Flexible service solutions
A comprehensive set of flexible service solutions ranging from scheduled service to conditional monitoring helps you get the maximum yield.
Content
Basic
Business
First
Partner
Scheduled Maintenance
Consumables
Optional
Manpower (incl. traveltime)
Optional
Unscheduled Maintenance
Manpower (incl. traveltime)
Optional
Spare Parts (Main Components excluded)
Optional
Surveillance
24/7
Optional
Optional
Availability Warranty
97%
Optional
Optional
Main Components
Included
Optional
Services & benefits
We've got you
Our history and strong presence in Denmark, Sweden, Germany and France means we can work closely with you to address your local needs, both in these countries and in others across Europe where we have worked. This strong network of local service stations has given us an understanding of how to offer flexible wind turbine services best suited to local conditions, such as political agendas, compliance and geographical topology.
Service contracts
You'll benefit from best practices extracted from 30+ years of success working closely with technicians and owners of wind farms throughout Europe.
Technical support and administration
We provide pro-active surveillance and technical support around the clock, 365 days a year.
One point of contact
You can always count on one dedicated contact person who will make sure things run smoothly.
24/7 surveillance
24-hours surveillance means that should problems arise, we are ready to take action to keep your wind turbines up and running.
QHSE standards
We maintain the highest level of safety with technicians who possess the highest GWO training standards and we live up to maximum quality standards – often even going beyond original specifications as a natural result of our focus on the full life cycle.
Cross-platform service provider
Protecting assets and moving investments
Connected Wind Services offers extensive knowledge and resources. We can help you get the most out of virtually any kind of wind turbine, including brands like:
Senvion / REpower / HSW / Jacobs / BWU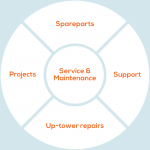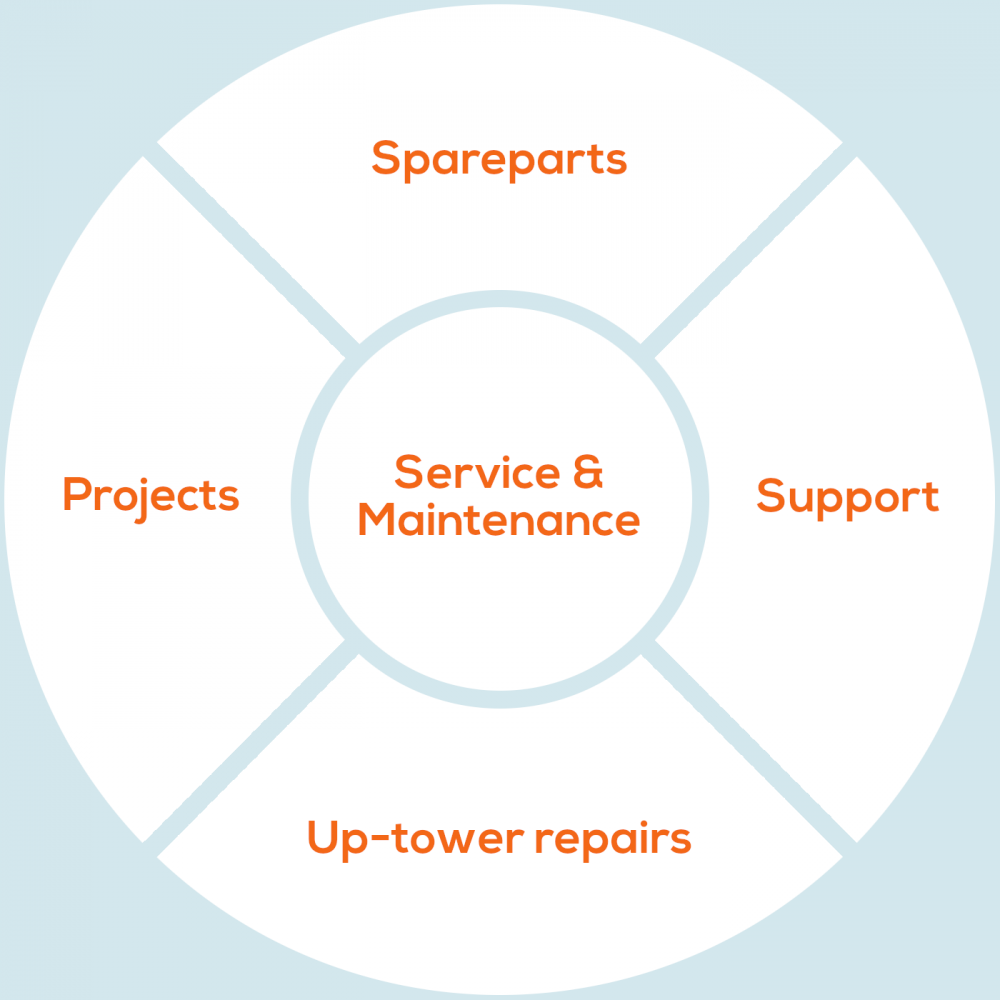 Driven by experience, dedication and flexibility
Connected Wind Services is an Independent Service Provider that works passionately to help you get the best possible yield. Our highly skilled resources, flexible service packages, solid organization and strong local presence provide everything you need.
When it comes to protecting your assets and keeping your wind turbines running, no other Independent Service Provider in the wind industry can match Connected Wind Services in terms of experience, flexible packages and dedication.
Our track record
1700+
Wind turbines in service
Contact us
Get in touch with your local O&M sales contact or your international sales contact to learn more about what we can do for you or request a quote.