The best part of my job is when the customers thank me for my work
Service technician at Connected Wind Services Deutschland GmbH
I started working for Windservice NF in 2014, which was acquired by DMP Mølleservice in 2013 and later became Connected Wind Services. I mainly carry out maintenance, repairs, optimisations and incident operations on turbines from Senvion (HSW, Jacobs Energie, BWU & REpower). Every now and then I also act as site manager on large component exchanges in Germany and abroad, where I always have the dirtiest hands of all. Also I like to be available for my colleagues to answer their questions and provide guidance where needed.
I like that I can plan my tasks independently. I ensure the flow of information to the office and the customers. In addition, I still learn something new every day and do not have to do the same thing every day.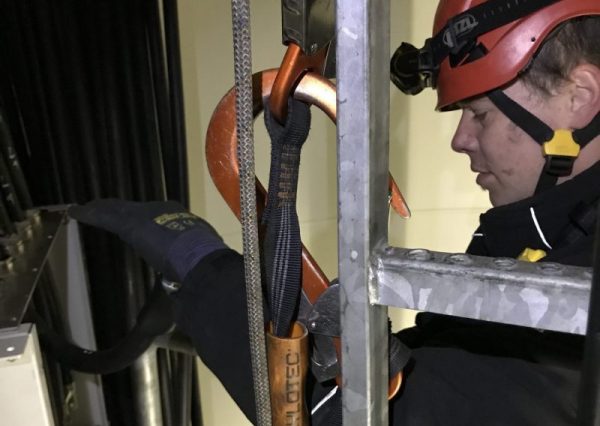 I knew that I belonged to this company when I burst into the electrical workshop at that time unannounced and the electrical workshop leader sitting there behind a mountain of circuit boards listened briefly to what I had done so far and then immediately hired me by handshake. I should only submit a CV for the personal file later.
The best part of my job is when the customers thank me for my work - and that happens quite often! The work at Connected Wind Services is characterized by a great solidarity of the team. I have a lot of fun with my colleagues and experience many challenges that make the job exciting.